GROUTING & CERAMIC, MOSAICS ADHESIVES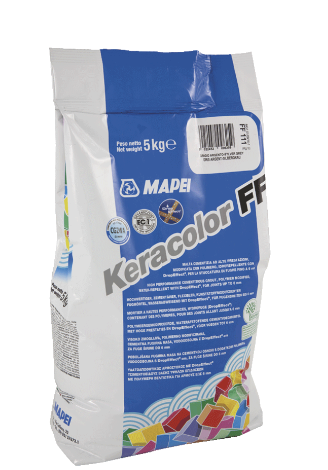 KERACOLOR FF
Description
High performance cementitious grout, polymer modified, for joints up to 6 mm.
APPLICATIONS: Easy to apply and finish, smooth and compact, interior and exterior, floor and wall grouting of all types of ceramic tiles (double-fired, single-fired, klinker, porcelain tiles, etc.), terracotta, stone material (natural stone, marble ,granite, agglomerates, etc.), glass and marble mosaics.
Keracolor FF mixed with Fugolastic improves its final characteristics, reaching suitable strength even under particularly difficult conditions such as grouting facades, swimming pools, bathrooms, floors with heavy traffic.
TECHNICAL DATA Pot life: approx. 2 hours.
Waiting time before finishing: 10-20 minutes.
Set to light foot traffic: 24 hours.
Ready for use: 7 days.
Colours: 14 (100,103,110,111,112,113,114, 119,120,130,133,132,134,170)
Application: MAPEI rubber trowel.
Finishing: Mapei sponge or Scotch-Brite® pad.
Storage: 12 months (20 kg bag), 24 months (2 kg and 5 kg Alupak bags)
Consumption: depends on the width of the joint, the size and thickness of the tiles.
Packaging: 2 kg, 5 kg and 20 kg bags
KERABOND T
Cementitious adhesive with no vertical slip for ceramic tiles.
TECHNICAL DATA:
Pot life of mix: more than 8 hours.
Open time: 20 minutes.
Waiting time before grouting:
– on walls: 4-8 hours;
– on floors: 24 hours.
Set to light foot traffic: approx. 24 hours.
Ready for use: approx. 14 days.
Colours: grey and white.
Application: N° 4, 5 or 6 notched trowel.
EMICODE: EC1 Plus - very low emission.
Storage: 12 months.
Consumption: 2-5 kg/m².
Packaging: 25 kg bags.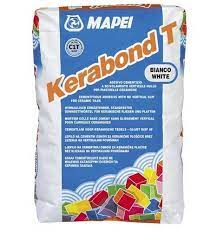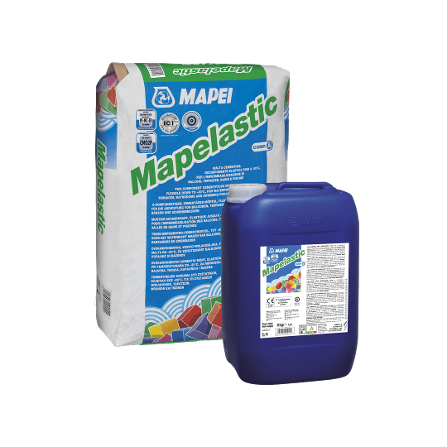 MAPELASTIC
Two-component, flexible cementitious mortar for waterproofing balconies, terraces, bathrooms and swimming pools.
TECHNICAL DATA:
Consistency of mix: plastic-trowable.
Mixing ratio: comp. A: comp. B = 3 : 1.
Pot life of mix: approximately 1 hour.
Application temperature range: from +5°C to +35°C.
Minimum applicable thickness: 2 mm in 2 coats.
Classification: EN 1504-2 - coating (C) principles PI, MC and IR and EN 14891 norm.
EMICODE: EC1 R Plus - very low emission.
Storage: 12 months comp. A, 24 months comp. B.
Application: trowel or by spray.
Consumption:
– trowel: 1.7 kg/m² per mm of thickness;
– spray: 2.2 kg/m² per mm of thickness.
Packaging:
– 32 kg units: 24 kg bags + 8 kg tanks;
– 16 kg units: 2x6 kg sachets + 4 kg tanks.
Planitop Rasa & Ripara
Quick-setting, fibre-reinforced, compensated-shrinkage, thixotropic cementitious mortar for repairing and smoothing concrete, applied in various thicknesses of from 3 to 40 mm in a single layer.
Planitop Rasa & Ripara is used for non-structural repairs and for smoothing concrete surfaces such as beams, pillars and buffer panels, for covering defects such as gravel clusters and construction joints and for repairing mouldings on civil constructions such as string-courses and overhanging or decorative elements.
Planitop Rasa & Ripara is also suitable for repairing structures in permanent contact with water.
When mixed with 4.75-5.25 litres of water, Planitop Rasa & Ripara forms a mortar with a thixotropic consistency which is easy to apply even on vertical surfaces without using fixed formwork. Apply the product with a trowel or spatula on solid substrates with no loose parts and with a rough surface and which have been saturated beforehand with water. With Planitop Rasa & Ripara smoothing layers and repairs from 3 to 40 mm thick may be applied in a single layer.
Planitop Rasa & Ripara complies with the minimum requirements of EN 1504-3 for non-structural R2-class mortars and the requirements of EN 1504-2 coating (C) according to principles MC and IR for protecting concrete.

Consumption
approximately 14 kg/m2 per cm of thickness.

Packaging
25 kg sacks.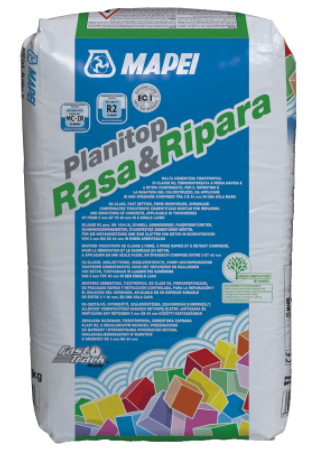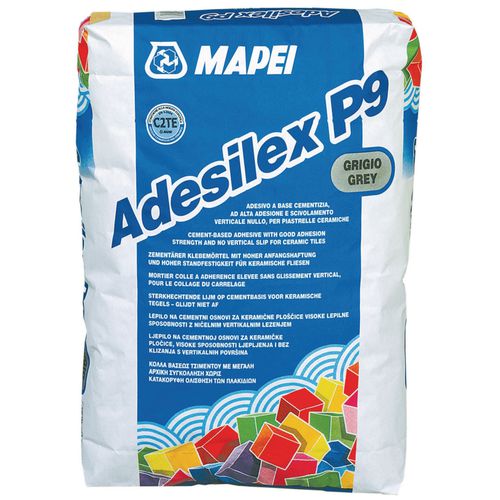 ADESILEX P9
DESCRIPTION: High-performance cementitious adhesive with no vertical slip and extended open time for ceramic tiles.
APPLICATION: Interior and exterior floor and wall bonding of all types of ceramic tiles and mosaics on conventional walls with cementitious renders, cementitious screeds, anhydrite screeds and gypsum walls (specifically primed beforehand), painted interior walls, as long as the paint is well anchored, existing terrazzo or marble floors (maximum size 900 cm2) suitably cured concrete structures.
Bonding all types of ceramic and mosaic tiles (max. size of tiles 300 cm2 and stable substrates) in pools and basins.
TECHNICAL DATA: Pot life: over 8 hours.
Open time: ≥ 30 minutes.
Grouting: walls: 4-8 hours;
floors: 24 hours.
Set to light foot traffic: approx. 24 hours.
Ready for use: approx. 14 days.
Colours: grey and white.
Application: notched trowel n. 4 or 5 or 6.
Storage: 12 months.
Consumption
2-5 kg/m2.
Packaging
20 kg bags
Adesilex P9 is CE marked, as declared in ITT certificate nº 54680102.101 (SFV) issued by the Säurefliesner-Vereinigung e.V. Grossburgwedel laboratory (Germany)

STANDARD GYPSUM BOARDS
Standard is a type of regular core gypsum board. It is encased in a strong 100% recycled paper liner, Ideal for a wide range of residential and commercial internal wall and ceiling applications. Standard is used where fire resistance ratings, impact, and water resistance are not required
Size 1200x3000x12,5mm -- 1200x2000x12,5mm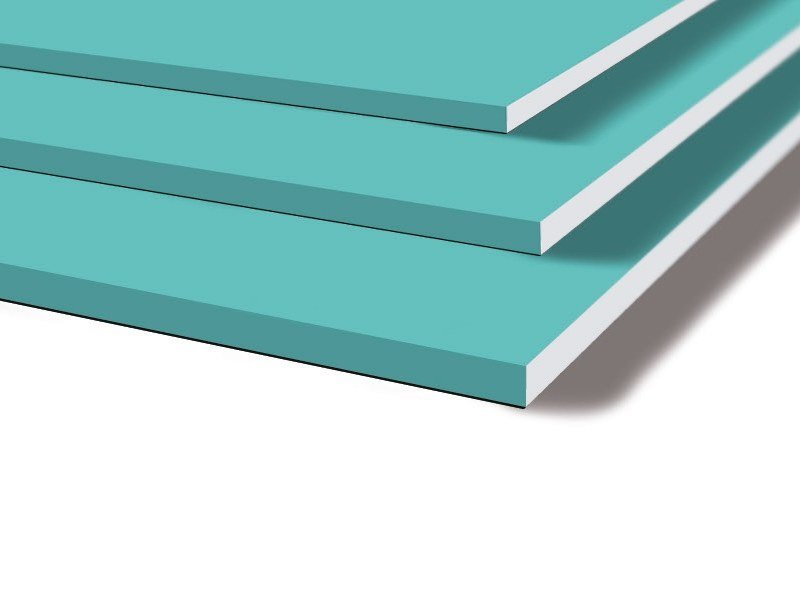 MOISTURE RESISTANT GYPSUM BOARDS
Moisture Resistant consists of an aerated gypsum core with water repellent additives encased in and
firmly bonded to strong paper liners with water repellent additives. with the option of either tapered edge or
square edge finish on the long edges and all boards have short sawn straight edges.
This plasterboard is one of the products within the plasterboard range that is certified to BES 6001 achieving a
rating of 'Excellent'.
Size 1200x3000x12,5mm -- 1200x2000x12,5mm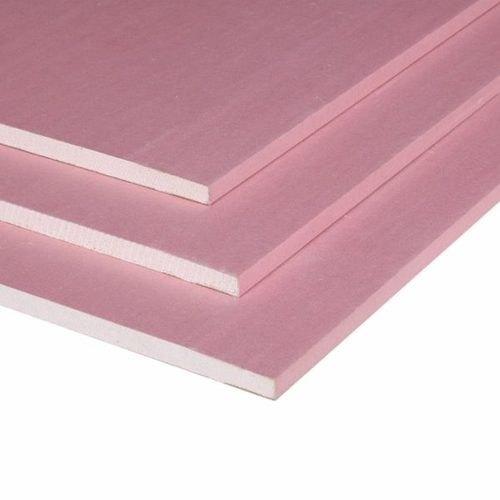 FIRE RESISTANT GYPSUM BOARDS
Fire resistance performance is based on complete 'elements' such as a partition, wall, ceiling membrane or floor, rather than the individual plaster boards that only form part of these constructions.
Building Regulations Approved Document B and supporting documentation (such as HTM05 and BB100) require these separate 'elements' of the building to provide minimum periods of fire resistance, expressed in minutes (usually 30, 60, 90 or 120). These required duration are generally based on the occupancy, use and size of the building and further details can be found in various tables in Approved Document B.
If we take a partition as an example of an 'element', in addition to the plasterboard linings themselves the system will also consist of metal studs, head and base channels and screw fixings. Since it is not possible to build a plasterboard partition without a supporting framework all of these components are vital to the overall fire resistance performance of the partition, therefore the plasterboard cannot be considered on its own in terms of fire resistance.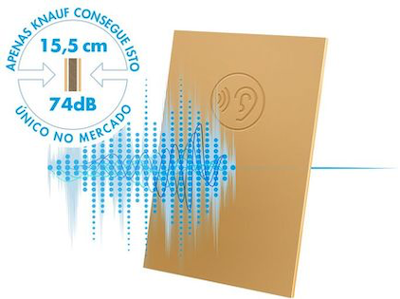 Knauf Silentboard
Achieves exceptional soundproofing properties. For example, a construction simply clad with Knauf Silentboard achieves an R w, R- Value of 57 dB with a wall thickness of 10 cm, a remarkable 65 dB double-paneled and even 71 dB as a double post with a combined paneling made of diamond and silentboard. Equipped with the best calculated values ​​of the assessed sound reduction index, planning-reliable sound insulation in new and existing buildings is no problem with Silentboard system constructions. Even special requirements, such as those required in studio construction, medical or industrial applications, can be individually implemented with the soundproofing panel in combination with the Cubo room-in-room construction. The special performance of the board lies in the frequency range below 100 Hz. The high flexibility and the increased area-related mass of the 12.5 mm thick Silentboard are decisive for the increased performance in the low-frequency range.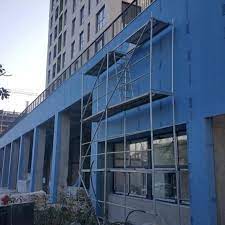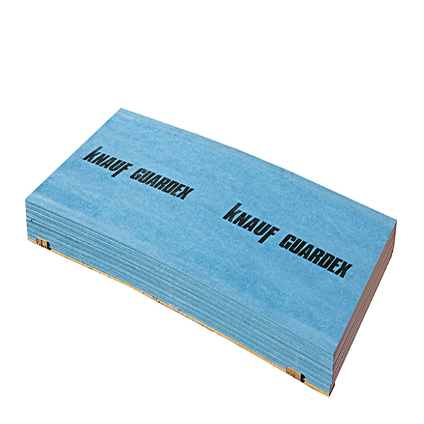 Guardex
Product Description
Guardex ® is a non-combustible, lightweight, environment-friendly, mold-water humidity and weather resistant sheathing board by means of special gypsum core and fiber glass fleece on both sides.
TS EN 15283 - 1 + A1 GM-FH1R
Fields of Application Used in drywall systems as a sheathing board with thermal insulation boards
on top of it and as a windshield for ventilated facades.
■ Exterior thermal walls as a sheathing board
■ Exterior walls as a windshield for ventilated facades
Properties■ Non-combustible A1■ Light weight■ Dimensional stability during climate condition change■ Humidity resistance■ Mold resistance
■ Breathable (water vapor permeability)■ Easy installation
■ Time saving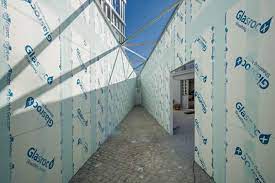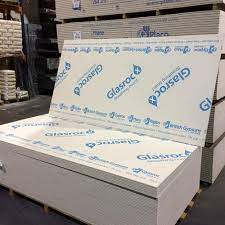 Glasroc X
GlasrocX is a high performance board specifically designed to provide external weather protection to SFS constructions
prior to the installation of the finished exterior facade system.
It has high levels of moisture, fire and weather resistance, combined with a superior dimensional stability which makes
it a high performance alternative to cement particle boards. Glasroc X is easy to cut, fix, handle and install, requiring no
specialist tools.
Product description
Glasroc X is a gypsum board with mat reinforcement which has inherent mold resistant properties. The glass fiber mat
protects the board with its hydrophobic coating, and has additional UV resistant properties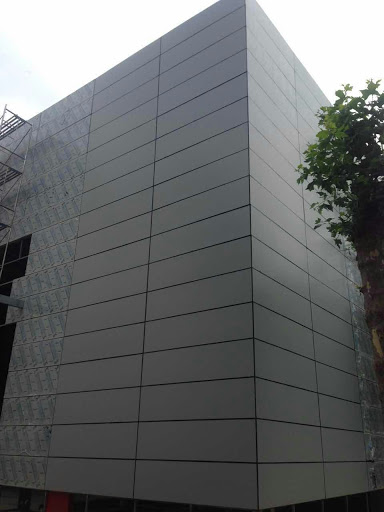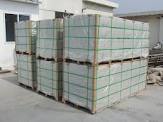 Magnesia Cement Boards
This board is an ideal choice for agricultural buildings, schools. hospitals,building offices for any public and private sectors.It can used as fire doors, flooring, walls. exterior cladding, substrate for lamination, furniture board, counter tops and others.
MaiGOOD board is a mgo sulphate board. The raw material of MaiGOOD board is mgo powder, magnesium sulphate, fiberglass mesh, nonwoven fabrics and a bit wood chips. There is no chloride in our board. No sweating and no rust of frame and screw.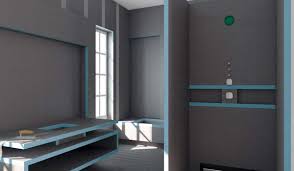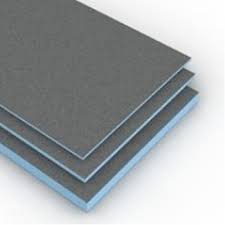 wedi building board systems
The wedi building board has a blue core made from extruded polystyrene rigid foam which is free from HCFCs. This makes the wedi building board the ideal base for all plastering and tiling work. It can be put on almost any surface, is waterproof, heat insulating, light and stable and can be used in a variety of circumstances.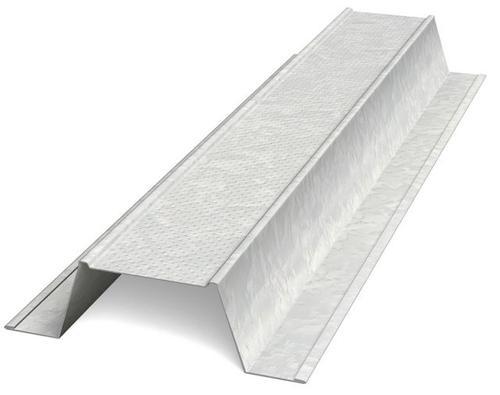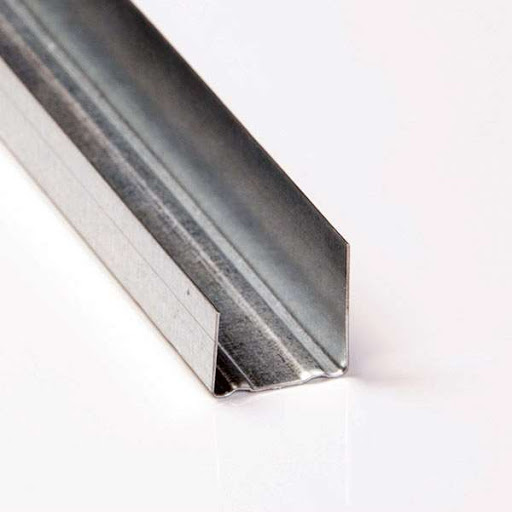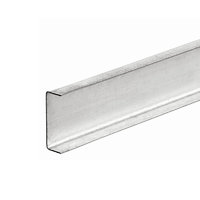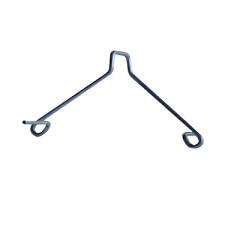 Clip For Furring and Main Channel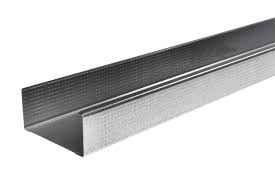 50, 75, 100 mm U Truck Channel 3000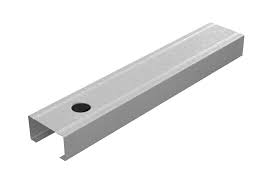 50, 75, 100 mm C Stud Channel 3000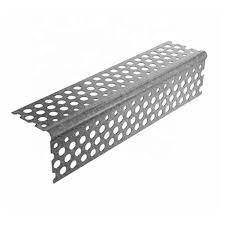 Metal Angel Bead 30x30x3000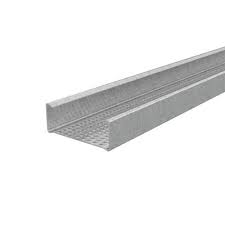 Wall Furring Channel 18x45x18x3000
27x60x27x3000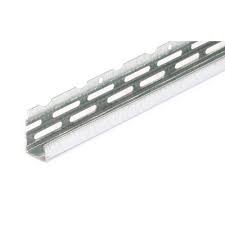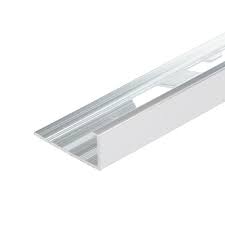 Metal L shape Edge Bead
Ending profile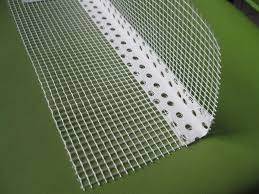 PVC Angel with Mash 300x300x3000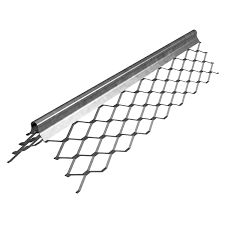 Aluminum Mash Angel for gypsum Plaster 2800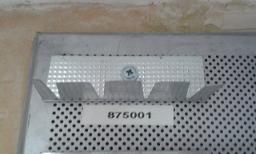 Metal Flex Angel
for internal Use 30x30x3000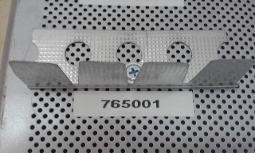 Metal Flex Angle Bead 30x30x3000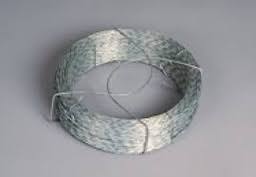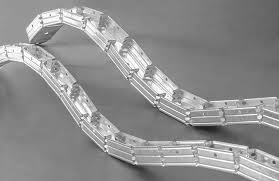 Flex Tuck
for round Bulk heads and Partitions.
Size 50x50x3000 -- 75x50x3000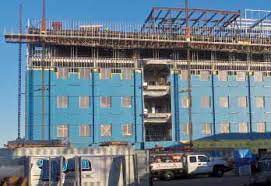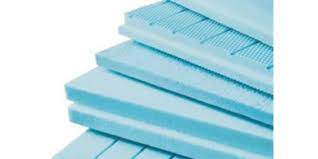 Extruded polystyrene
Polystyrene is a colorless, transparent thermoplastic, which is commonly used to make foam board or bead board insulation and a type of loose-fill insulation consisting of small beads of polystyrene. ... Polystyrene foams are 95-98% air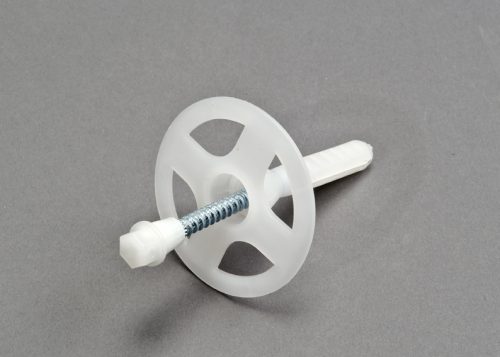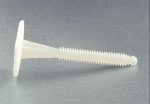 Nylon Insulation Fixings – With
Expansion Pin

Stone Wool - Rock wool
Sound Block density 100kg/m3
Instrumental noises density 70kg/m3
Soft music density40kg/m3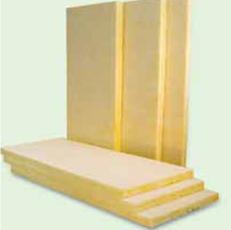 Knauf Rockwool - Saint Goban Roxkwool
Insulation rockwool density 5kg/m3 1200x600x45mm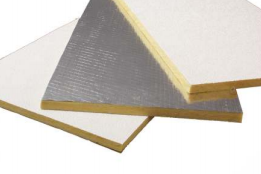 The Rockwool RW Slab range is used for thermal, acoustic and fire insulation in general building applications, certified to EN 13162. The product range consists of high quality resin bonded slabs in a variety of thicknesses and densities. Specialist sizes and thicknesses are available to special order. Black or white tissue and aluminium foil facings are available on 600mm x 1200mm slabs.
Rockwool RW Slabs offers excellent thermal, acoustic & fire insulation, is water repellent, durable, cost effective, easy to handle and install.
Rockwool RW semi-rigid and rigid slabs are high quality resin bonded slabs that can be used for thermal and acoustic insulation in general building applications. The slabs are available in a wide range of thicknesses and densities to suit most requirements and are CE marked to EN 13162.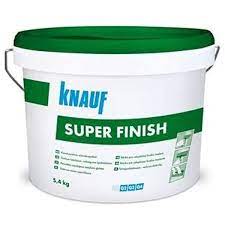 KNAUF SUPER FINISH
Buckets of 6Kg and 20Kg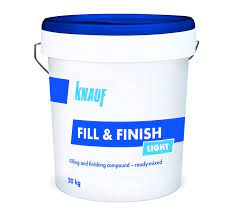 FILL & FINISH
Lightweight Ready-Mixed Compound For Bedding Tapes And Finishing Joints In Drywall Partitions And Ceilings.
An easy-to-sand jointing compound for bedding tapes and finishing joints in drywall partitions and ceilings.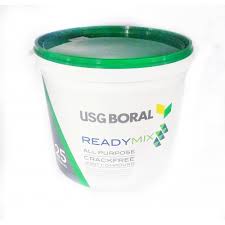 USG Boral ReadyMix Plaster 25KG
READYMIX is a lightweight, premic, vinyl-based, drying-tape compound used for finishing plasterboard joints, angles & fasteners. READYMIX can be used as a three-coat application or just as a finishing coat over your choice of Boral Plasterboard base compounds.
READYMIX should be stored undercover in a dry environment and protected from temperature extremes, falling to do this could lead to shorten the life of this product.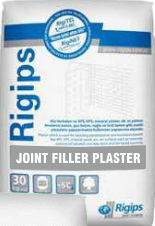 Joint Filler for Plastering between gypsum Boards.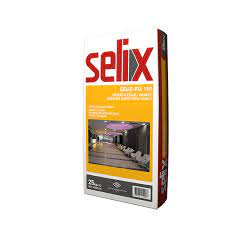 SELIX-FIX 110 (C2TE)
DESCRIPTION
Cement based porcelain ceramic and granite ceramic adhesive.
AREAS OF USAGE
Ceramic, porcelain ceramic and granite ceramic etc. coating materials horizontally and vertically indoors and outdoors, only horizontally outdoors; It is used for application on surfaces such as concrete, plaster, screed.
https://www.rigips.com.tr/urunler/seramik-yapistiricilari-ve-derz-dolgular/selix-fix-110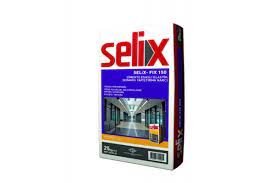 SELIX-FIX 150 (C2)
DESCRIPTION
Elastic, polymer added ceramic adhesive with reduced slip, extended open time and improved with additional features.usage areas
Indoor and outdoor, ceramic, natural stone, travertine, decorative brick, granite, porcelain ceramic etc.
in the application of coating materials horizontally and vertically on surfaces such as concrete, plaster, screed,
In old ceramic, ceramic coating on granite,
In places with wet volumes such as pool water tanks,
Cold storages etc.

in places,
In terraces and balcony applications,
It is used in places with heavy pedestrian and freight traffic such as shopping, business centers, hospitals, schools.
https://www.rigips.com.tr/urunler/seramik-yapistiricilari-ve-derz-dolgular/selix-fix-150
EvoKit Single Sliding Door
EvoKit is the not-assembled version of the classic pocket system cassette by Ermetika. Since it is a Kit, transport and stocking are much easier and the installation is fast and accurate thanks to its snap-fit assembly system. Cavity sliding door systems provide stunning modern aesthetic solutions and let you save precious floor space while separating it. Ermetika's systems are ready assembled and easy to install but this is the best solution for projects in high buildings, where mounted sliding systems can be less functional.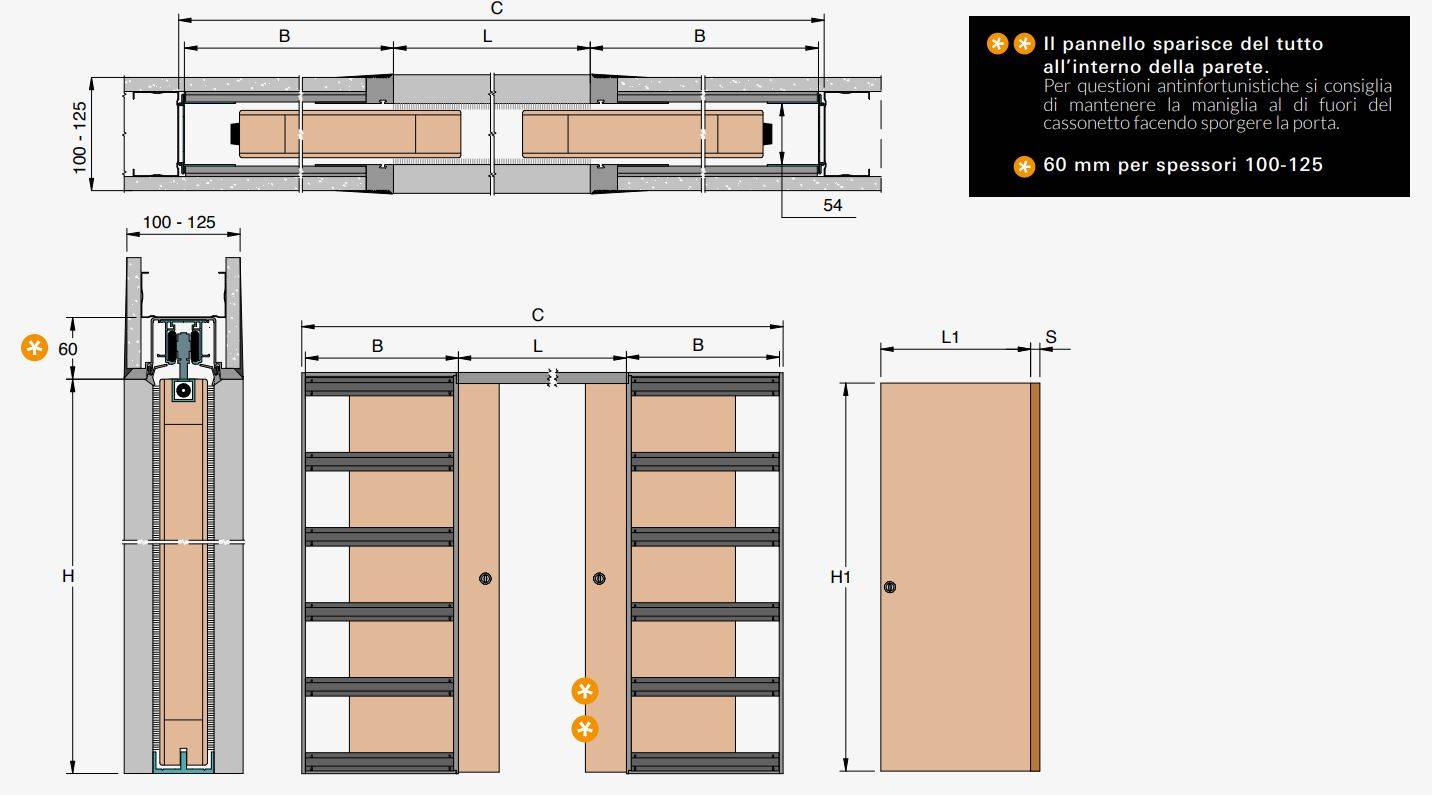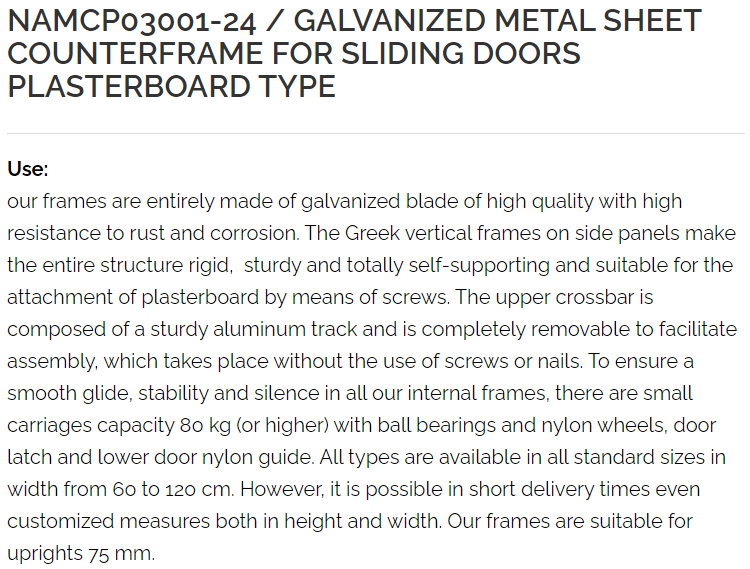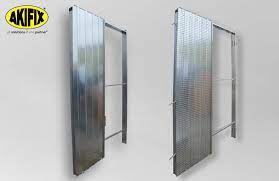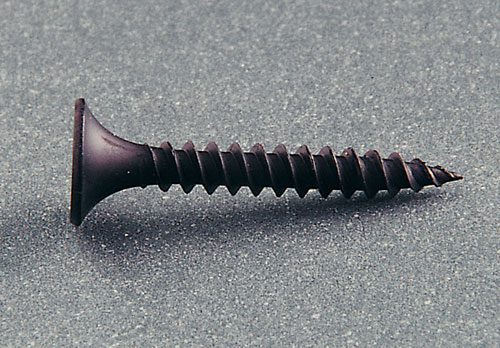 Dry Wall Black Screws
Measuring ( 19, 25, 35, 45 and 55 mm long )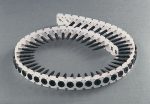 Dry Wall Black Screws with Belt.
Measuring ( 25 and 35 mm long )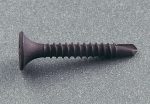 Dry Wall Black screws self drill
Measuring ( 25 and 35 mm long )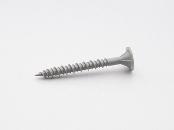 Cement Screws for Dry Wall
Measuring ( 25 and 35 mm long )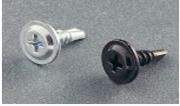 Teck Screws self drill
Measuring ( 13, 25 and 35mm long )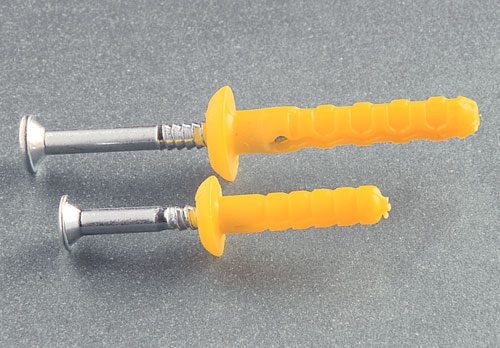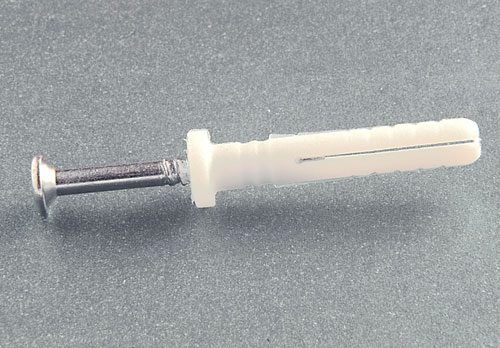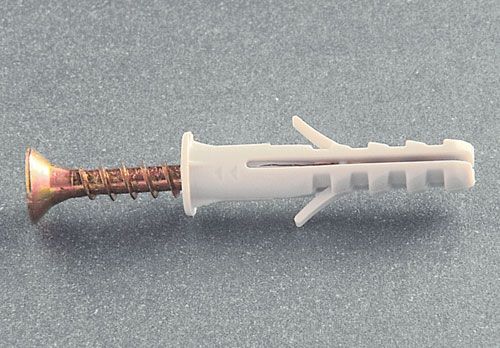 NF02002DB
EXPANSION PLUG "WITH RIM" IN NYLON WITH WIDE HEAD SCREW. Use: hollow and solid brick, for walls and floors.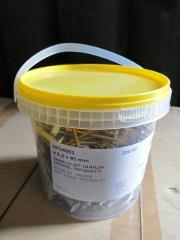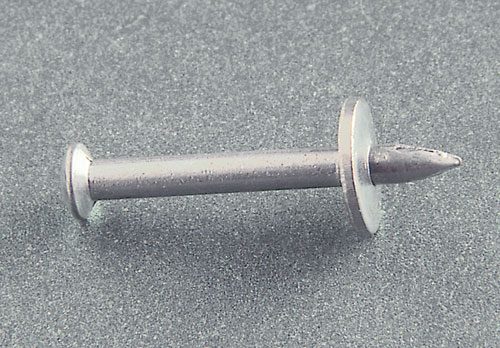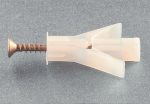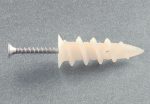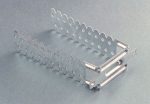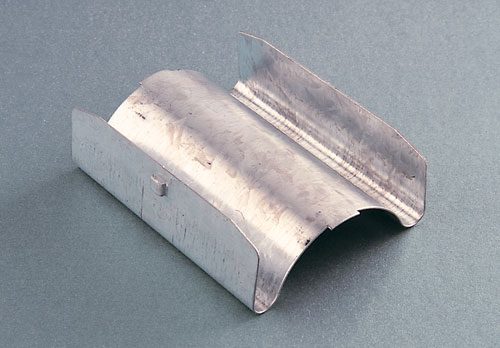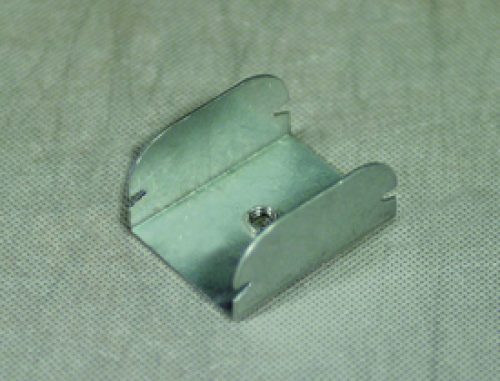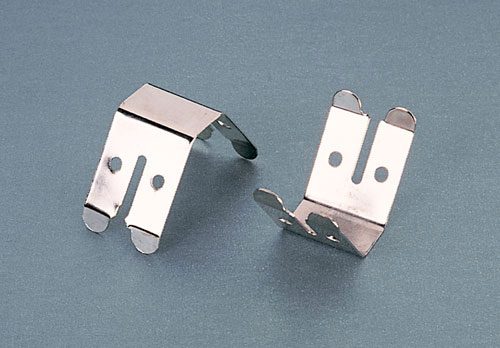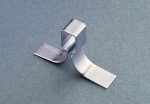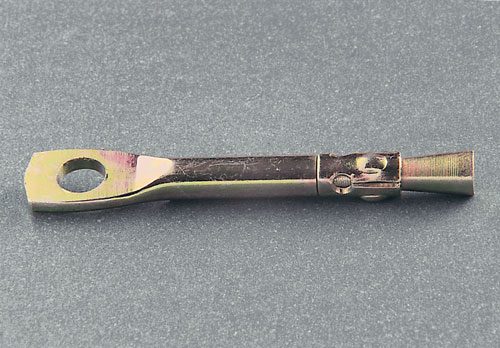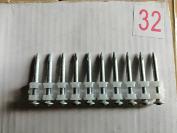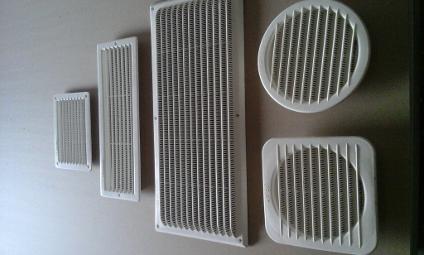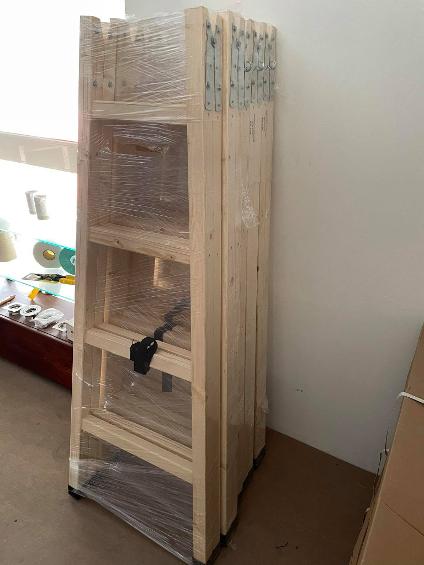 Coving & cornice is perfect for adding interest to the tops of
walls, giving them a stylish and elegant finishing touch to
really set off a room. It also avoids the décor looking
unfinished and as if there is something missing in the detail of
the room