ADVANCE Acoustic Products
SOUND Proofing High Standards
It is produced with a combination of recycled elastomeric compounds, coming from the recycling end of life tyre rubbers (ELT), bonded with polyurethane glue. It can be applied to a wide temperature range and it also has remarkable mechanical resistance to impact, compression, friction etc. ISOLFON ReRub is resistant to common chemical environments, moisture and oils. Dimensions Roll width 100 cm. (Other dimensions upon requests) •Floor: Installation as all traditional floating floor substrates •Walls: Fixed with mechanical support (plastic nails) or appropriate glue. The joints between the sheets sould be sealed with appropriate tape.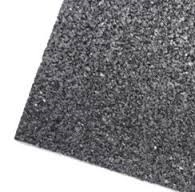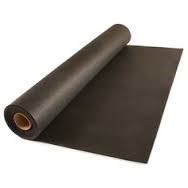 ISOLfon-BARRIER is a soundproofing membrane that increases the transmission loss of walls and ceilings, and especially in light/dry construction.
Thanks to their viscoelastic properties this soundproofing material, its high surface weight, its small thickness, its high mechanical resistance and flexibility, ISOLfon-BARRIER is one of the most practical sound insulation membranes for light and dry partitions that require a thin sound proofing material.
The above soundproofing material is produced from high density elastomeric viscoelastic EPDM. It is environment friendly, without asphalt or other hazardous materials. ISOLfon-BARRIER heavy loaded mass vinyl can soundproof a wide temperature range without softening, melting, cracking etc, maintaining the same insulation performance


Read more: http://alphacoustic.com/en/product/sound-insulation-viscoelastic-roll/#ixzz4lUD48uLx
Knauf Silent Boards revolutionary performance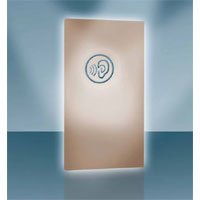 Silentboard GFK for the highest level of sound protection in drywalling applications. Best sound insulation properties are achieved by the modified gypsum core. The sound protection benefit results due to the favorable acoustic-relevant offset of the coincidence frequency fgr (enhanced flexural ductility) and the enhanced mass per unit area (resonance frequency fres).
KNAUF Silentboard GKF sound shield boards are used in all interior fitting areas as cladding and for retrofitting drywalling systems to fire protection standards and the highest sound protection specifications.
New Ceiling Systems tiles in gypsum and metal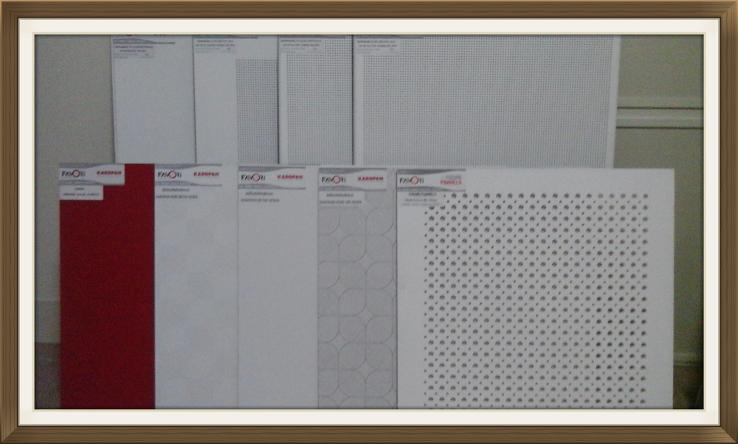 Recessed & Surface Round & Square LED Light panel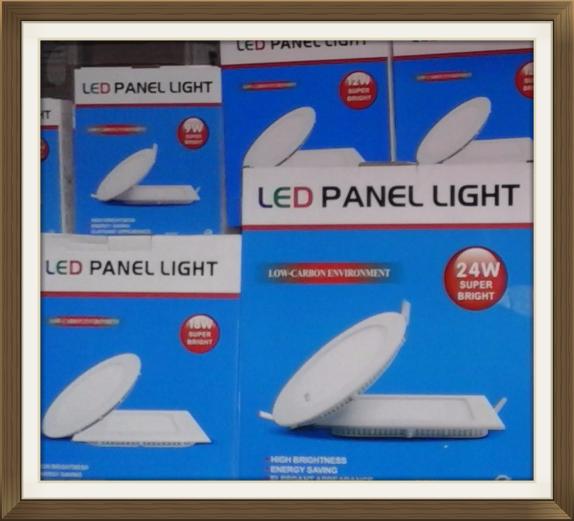 Telescopic Ladder Heavy Duty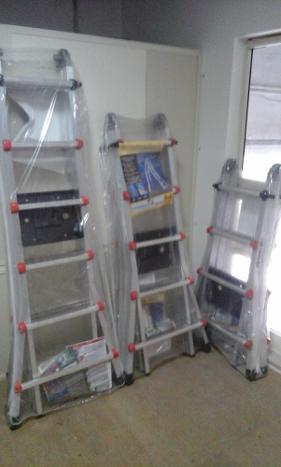 Polypropylene Recessed White Grid fit in gypsum boards for ventilation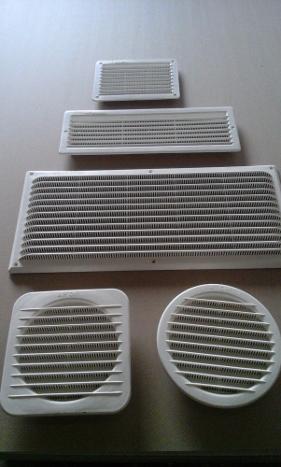 Exteriors & Interiors Boards Lighter -30 Times Stronger - Affordable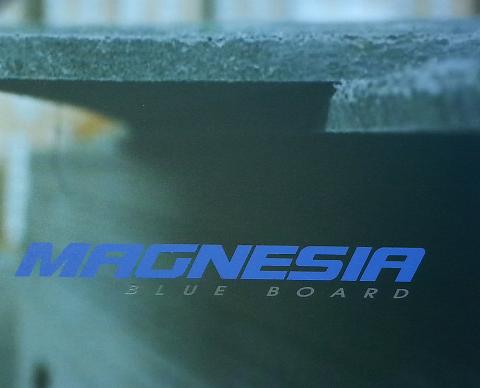 MAGNESIA BLUE BOARD
Gray mgo board is one kind of Magensium Oxide Board Magnesium Oxide Board is a new fireproof building material, main materials are magnesium oxide, magnesium chloride and perlite, and the materials react and generate cement-like substance, reinforced with glass fiber mesh and non-woven fabric, forming an excellent fireproof material.
The product is used for walls, ceilings, fireproof door liner etc. Features Compared with traditional gypsum boards/drywalls and fiber cement boards, Magnesium Oxide Boards have the following advantages
(1) Better fireproof performance: 15mm fireproof gypsum boards/drywalls reaches Grade B1 fireresistant performance, 3mm Magnesium Oxide Board reaches Grade A fire-resistant performance.
(2) Waterproof: Gypsum boards/drywalls are easy to absorb water, tend to swell and deform in wet condition, Magnesium Oxide Board doesn't swell or deform in wet condition, strength is even higher in wet condition than in dry condition.
(3) Healthy: Magnesium Oxide Board doesn't contain asbestos, formaldehyde or benzene.
(4) High compatibility: Magnesium Oxide Board can be glued with various decorative materials such as wood veneer, PVC film, melamine film, brick, stone, aluminum foil, etc.
(5) Lower damage rate: Strength of gypsum boards/drywalls is lower than Magnesium Oxide Board, damage rate is high, fiber cement board is crisp, damage rate is high.
(6) Better sound insulation performance: Sound insulation effect of 95mm thick partition wall made of Magnesium Oxide Boards equals to 123mm thick partition wall made of gypsum drywall.
DENS GLASS EXTERIORS

SHEETING
Product Descriptions DensGlass® Sheathing is an engineered exterior gypsum sheathing. It has a specially treated gypsum core and embedded fiberglass mats on both sides for superior moisture, fire and mold resistance. This product can remain exposed for up to twelve months and is an ideal substrate for a wide variety of exterior cladding.
For more info go to do it you self window and find Dens glass technical data